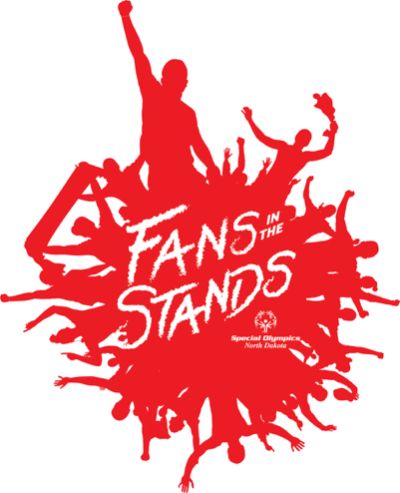 FANS IN THE STANDS
for Special Olympics
June 6, 7, 8 | Fargo, ND
Every summer, hundreds of Special Olympics athletes from across North Dakota descend on Fargo to go for the gold at the State Summer Games. These athletes compete like everyone else – they celebrate their wins and are disappointed in a loss – but as the athlete oath states, they are always BRAVE in the attempt!
Unfortunately, not all athletes have families that are able to support them during competitions. This is where we need your help.
Volunteer to Cheer
We are putting a special focus on inviting individuals and businesses from the community to attend the State Summer Games events, meet the athletes, and cheer them on during competition. Attend as a business, club, family, or even as an individual and cheer on athletes as part of the Fans in the Stands program. Order team shirts through Fans in the Stands, or wear your own company shirts - and be sure to make cheer signs!
You can go every day or just pick an hour or two that works into your schedule. The only true requirement is to SHOW UP and CHEER LOUD!
Schedule of Events
Thursday, June 6 - downtown Fargo
Activities starting around 6:30 pm*
- Parade of Athletes down Broadway and 2nd Street
- Opening Ceremony at the Fargo Civic Center following the parade
Friday, June 7 - Davies High School
10:00 am - 3:00 pm:  Volleyball, swimming, bocce, power lifting
Saturday, June 8 - Fargo South High School
9:00 am - 2:00 pm:  Track & Field
* schedule subject to change
If interested in helping out with Fans in the Stands, click here to fill out the Interest Form.