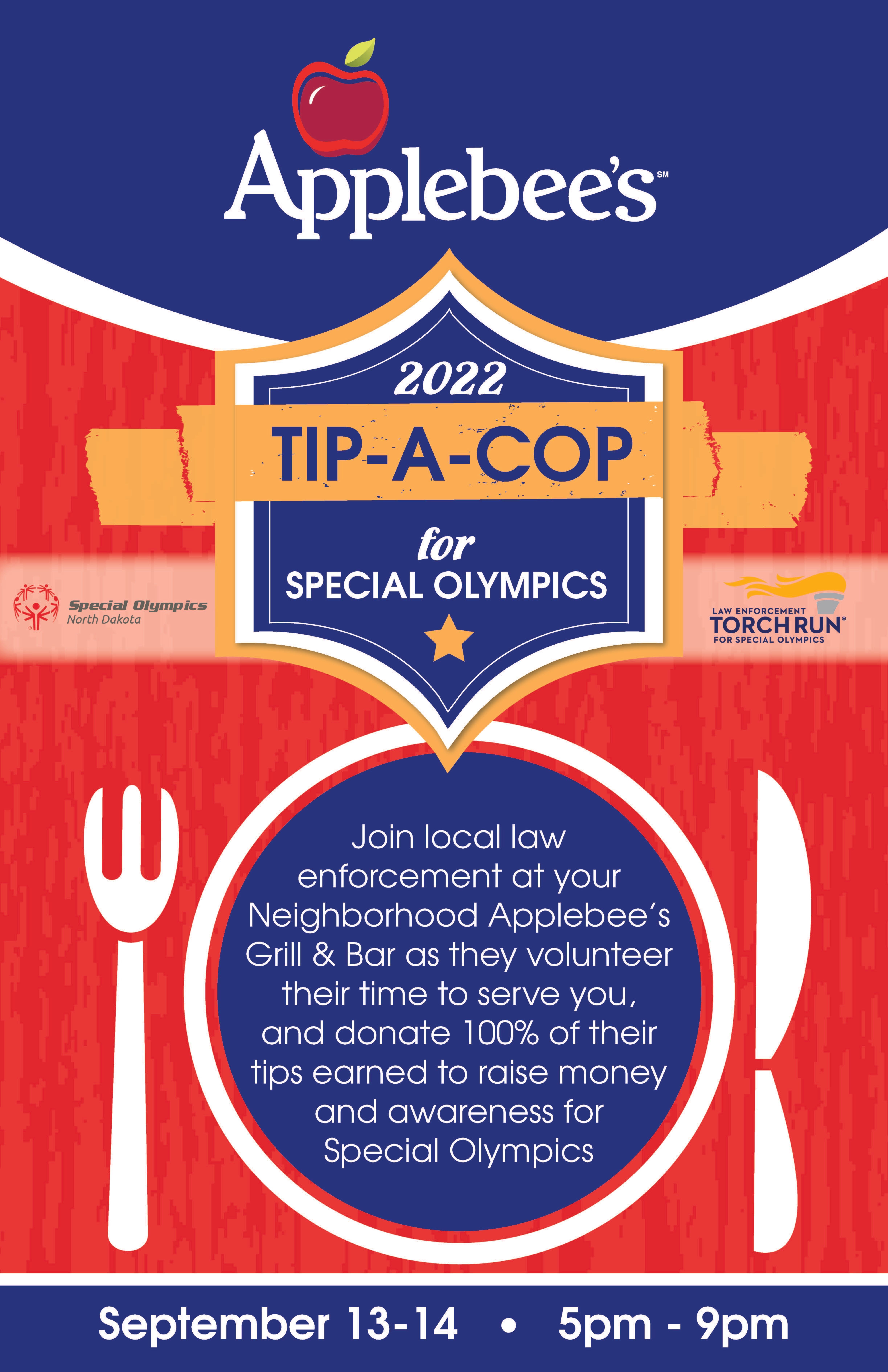 Each Fall, more than 100 law enforcement personnel volunteer their time, hosting guests in Applebee's Neighborhood Grill and Bars across the state to raise awareness and tip money for Special Olympics. The Law Enforcement Torch Run group, which consists of volunteers from all agencies of law enforcement has hosted the event for over 15 years. This year, you will be able to participate in the event by dining in or picking up a meal with Carside to Go.
     The event is held at Applebee's restaurants across North Dakota in the cities of Bismarck, Devils Lake, Dickinson, Fargo, Grand Forks, Jamestown, Minot, West Fargo, and Williston. "We strive to be a good neighbor in all of our communities and with the support of area law enforcement, we can provide a wonderful fundraiser for Special Olympics North Dakota" states Dusty Jensen, Apple Core COO, the management corporation for all Applebee's locations in North Dakota.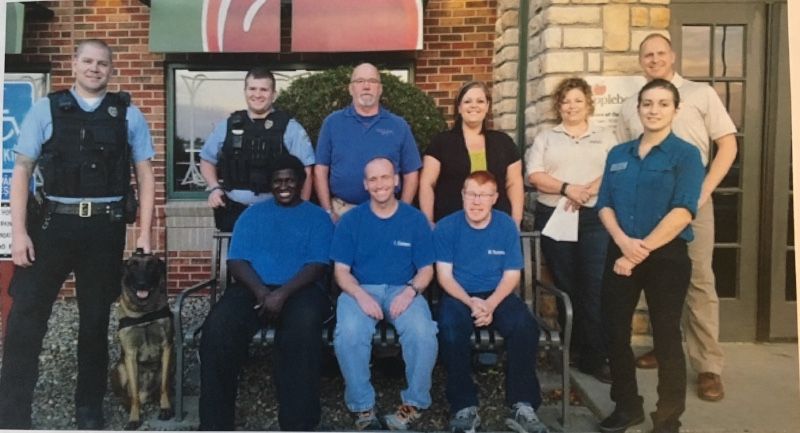 For more information about the LETR Tip-A-Cop event and how you can get involved, please contact our office by email at info@specialolympicsnd.org or by calling (701) 746-0331.