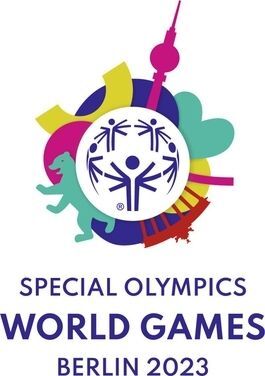 2023 Special Olympics World Summer Games Recap
From June 17-25, Berlin, Germany welcomed 7,000 Special Olympics athletes and Unified partners from 170 countries to compete in 24 sports.  The athletes were supported by more than 3,000 coaches and 20,000 volunteers.
Special Olympics North Dakota was represented on Team USA by Jennifer Bennett, Valley City who competed in track and field, Cindy Schopper, Valley City who is the Sports Manager for athletics and soccer and Dr. Julie Blehm, Fargo who is part of the Team USA medical team.
Special Olympics North Dakota athlete, Jennifer Bennett, Valley City competed in the 1500 meter, 800 meter, and 4x400 meter races. She placed 3rd in the 1500 meter race, 2nd in the 800 meter race, and their 4x400 meter relay team was disqualified in the finals but finished in 2nd place in the semifinals.
Special Olympics Team USA is comprised of 133 athletes and Unified partners, 38 coaches and 23 delegation members who support team operations. Athletes competed in the following sports: athletics, basketball, bocce, bowling, cycling, golf, gymnastics – artistic, gymnastics—rhythmic, kayaking, powerlifting, sailing, soccer, swimming, tennis and volleyball.
Meet Your Delegation for the 2023 World Games in Berlin, Germany
Jennifer Bennett

Cindy Schopper

Sports Manager for Athletics and Soccer
Valley City, ND

Dr. Julie Blehm

Team USA Medical Team
Fargo, ND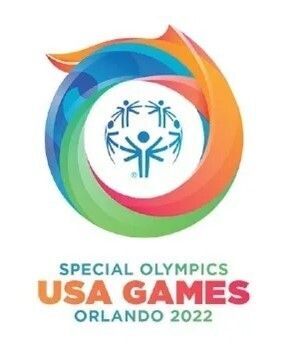 2022 Special Olympics USA Games
The 2022 USA Games were held in Orlando, Florida on June 5-12, 2022. The final medal count for Team North Dakota was:
Gold medal: 3
Silver medal: 1
Bronze medal: 2
4th: 3
5th: 3
6th: 4
7th: 1
8th: 2
It was a successful trip filled with competition and fun! Thank you to those that followed along and we'll see you for the next USA games in 2026 in Minnesota.
Meet Your Delegation from the Past 2022 USA Games in Orlando, Florida
Basketball
Jacob Barbeau

Trevor Bratvold

David Campbell

Isaac Conrad

Kelli Cymbaluk

Codie Devaney

Kalvin Easley

Christopher Haider

Jecky Oulare

Lance Rosenkranz

Curt Duppong

Jordan Lorenzen

Assistant Coach
Fargo, ND

Mike Venhuizen

Assistant Coach
Valley City, ND
Bowling
Nicole Hanel

Jennifer Hummel

Cindy Schopper

Head Coach
Valley City, ND
Powerlifting
Justin Hinds

Michael Mackey

Patrick Anderson

Head Coach
West Fargo, ND
Track & Field
Christy Coughlin

Kieran Dale

RoxAnne DeKrey

Ben Jacobson

Rachel Meske

Head Coach
West Fargo, ND
Youth Leadership
Jayden Johnson

Nick LeMier

Heather Peschel