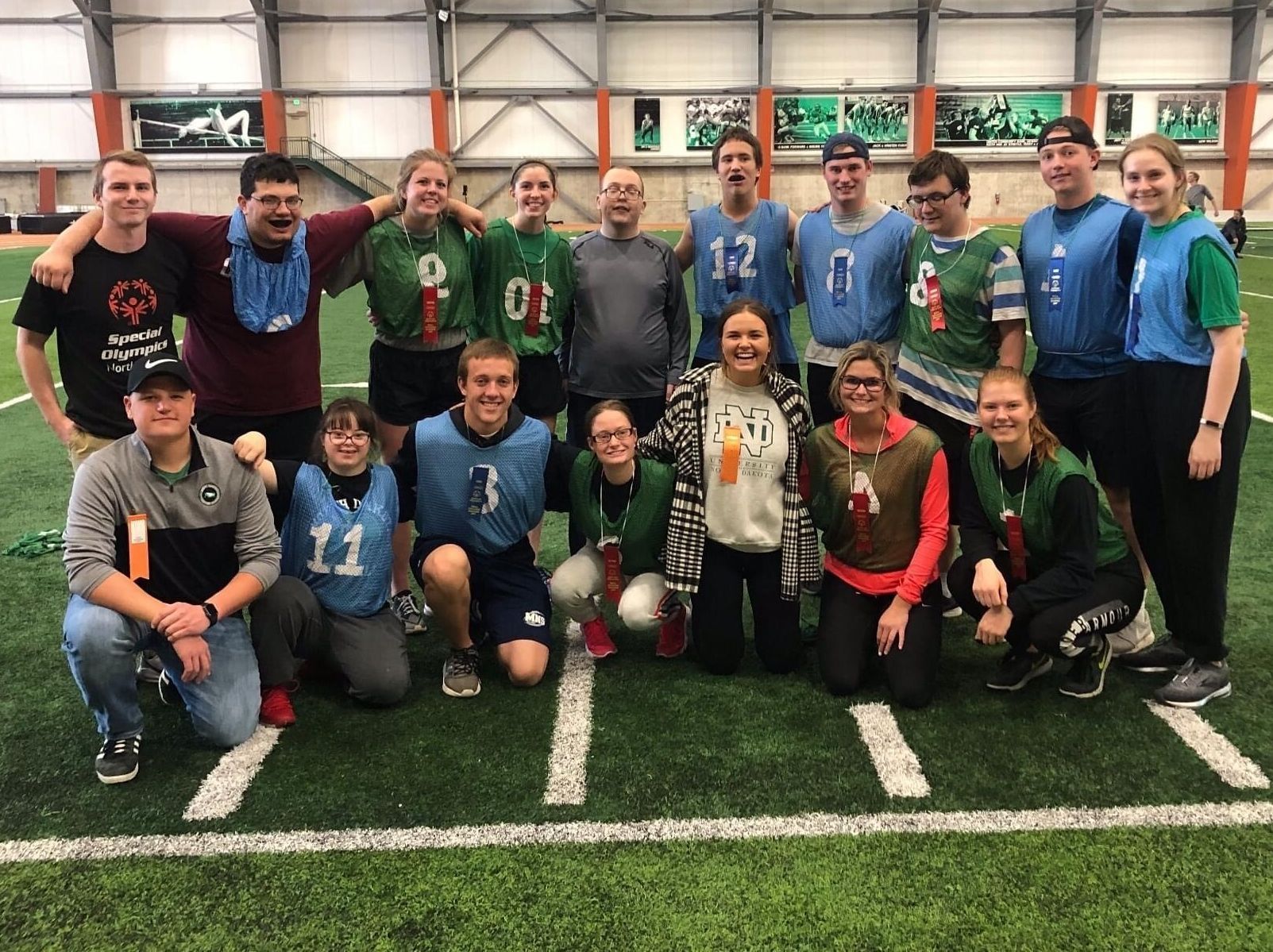 Our Goal: Schools that Welcome All People

The Unified Champion Schools approach incorporates Special Olympics sports and related activities while enhancing the youth experience and empowering them to be change agents in their communities. This requires a shift in current programs and paradigms from a focus on events to committing to a movement advocating for youth as leaders.
This programming promotes social inclusion in schools to ensure special education and general education students are equitably engaged. Teachers and students are encouraged to collaborate and create supportive classrooms, activities and opportunities. 
Students should be encouraged and supported to be agents of change, have opportunities to be leaders, and participate in collaborative school activities. To achieve this, school leaders and educators must foster a socially inclusive school climate that emphasizes acceptance, respect and human dignity for all students. A socially inclusive school is a place where no student is excluded because of the degree or type of disability or the services required to meet his/her needs.
 
How to get your school involved…

Unified Sports
Click Here for the Unified Sports Student Guide. Throughout this guide, you will find step-by-step instructions to start a Special Olympics Unified Sports® Program at your school. You will also find helpful tips, and inspirational stories to help you along your journey. You will soon see how beneficial this program will be to you and your friends, with and without disabilities. For more information about the Unified Sports we offer, click here.
ND Schools with Unified Sports:

Inclusive Youth Leadership
Click Here for the Unified Club Guide. Throughout this guide, you will find step-by-step instructions to start a Special Olympics Unified Club at your school. To start a recognized club, contact our state office by email at schoolyouth@specialolympicsnd.org or by calling (701) 746-0331.

Whole School Engagement
Special Olympics strives to gain respect and acceptance for individuals with disabilities worldwide and is taking a stand against the r-word (retard) with the "Spread the Word to End the Word" Campaign. Click Here to learn more about the R-Word Campaign.
Looking for more Resources?
Click Here for quick access to Unified Champion Schools® start-up guides and other resources.
Click Here for the Unified Champion Schools® resource page. This page serves as a portal for youth, programs and educators who are looking to become more involved with the Special Olympics movement.  
For more information please contact your Local/Area Director or click here to email our Program Coordinator.