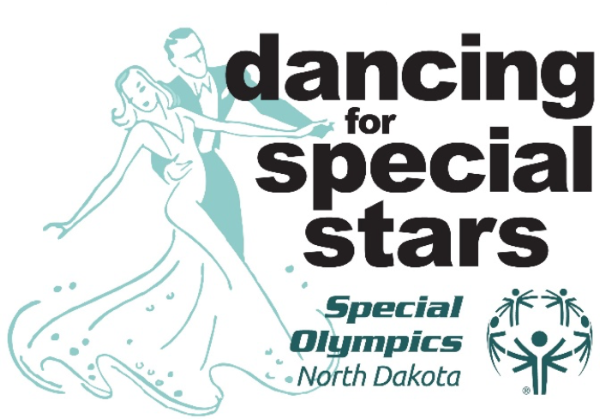 "Dancing for Special Stars" is a dance contest patterned after the hit television program "Dancing with the Stars." This event is a fundraiser for Special Olympics North Dakota (SOND) held in Grand Forks in April and Minot in October and will feature area celebrities paired with local dance instructors.  Each couple performs a dance of their choice. The dance team with most votes (from donations, audience votes from tickets received with admission ticket-30 points, judges' scores) wins the competition.  Audience members can also buy additional points at the event for $1 per point to go to their favorite dance couple(s).
---
Grand Forks Event:
The 12th Annual Dancing for Special Stars (Grand Forks) will be held at the Empire Arts Center in Grand Forks on April 12th. The dance teams for 2022 are:
Richard Dafoe & Alicia Bullinger
Ross Johnson & Sue Moe Paulson
Greg Litz & Kaylee Trottier
Scott Loscheider & Michala Hodnefield
Christin McDonald & Franklin Wickstrom
Mike McLean & Stacey Piche
John Nelson & Tiffany Sonterre
Kelsey Regan & Samuel McPherson
To donate to your favorite couple, please click here.
---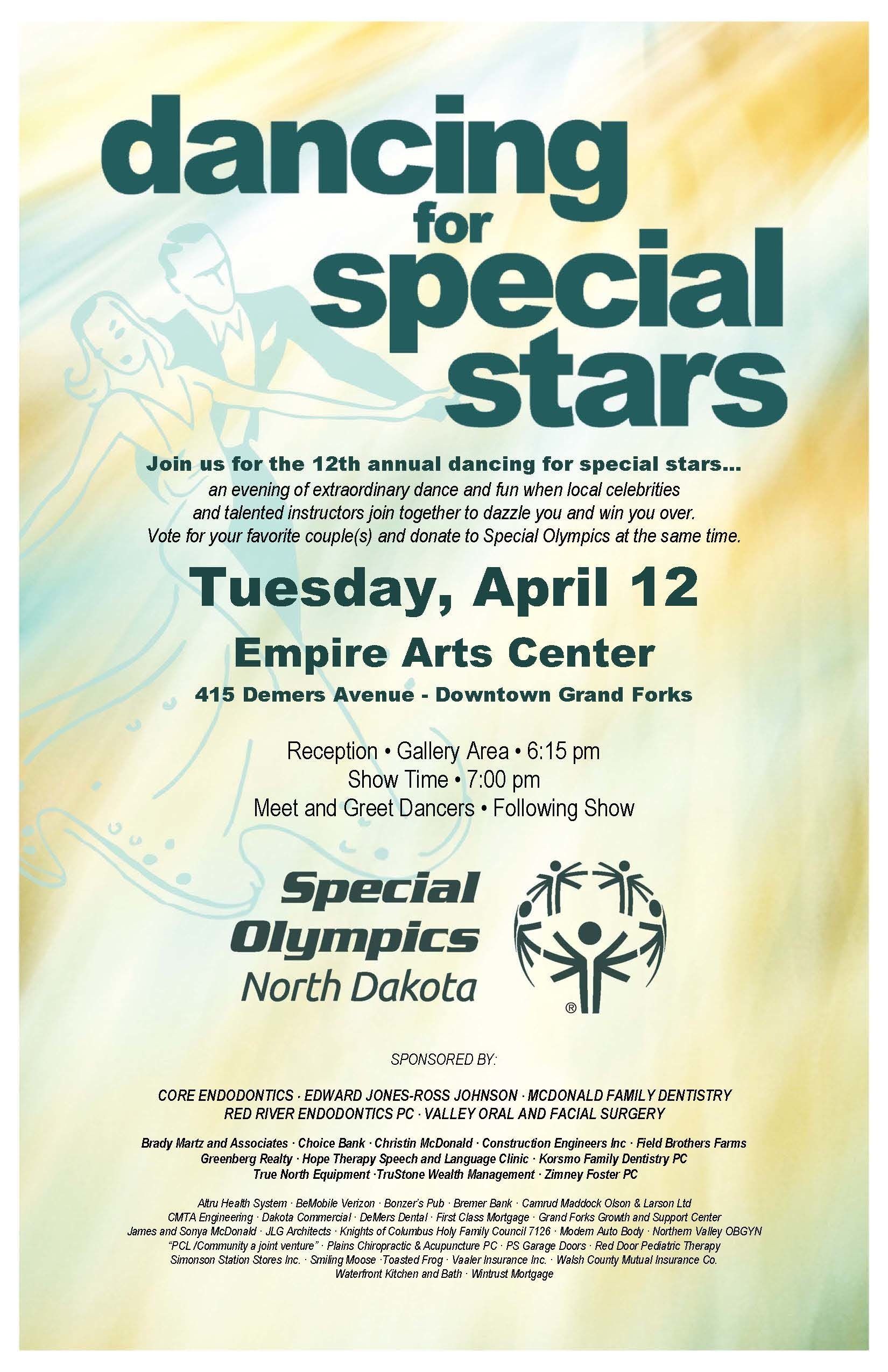 ---
Minot Event:
The 6th Annual Dancing for Special Stars (Minot) was held at the Ann Nicole Nelson Hall on the Minot State University campus.  
Our couples for 2021 were:
Dan Anderson & Katy Allers
Jon Lakoduk & Breanna Benjamain
Charlsie Burud & Kayla Morgan
Jonah Lantto & Kaelyn Woiton
Nico Youngren & Sheree McCrea
Kirk Mason & Brenda Tarkinton
Courtenay Brekhus & DeAndre' Ford
Myles Barcomb & Tara Czemeres
SrA Jacob Colvard & McKenna Gagne
---
A Big Thank You to Our 2021 Sponsors!