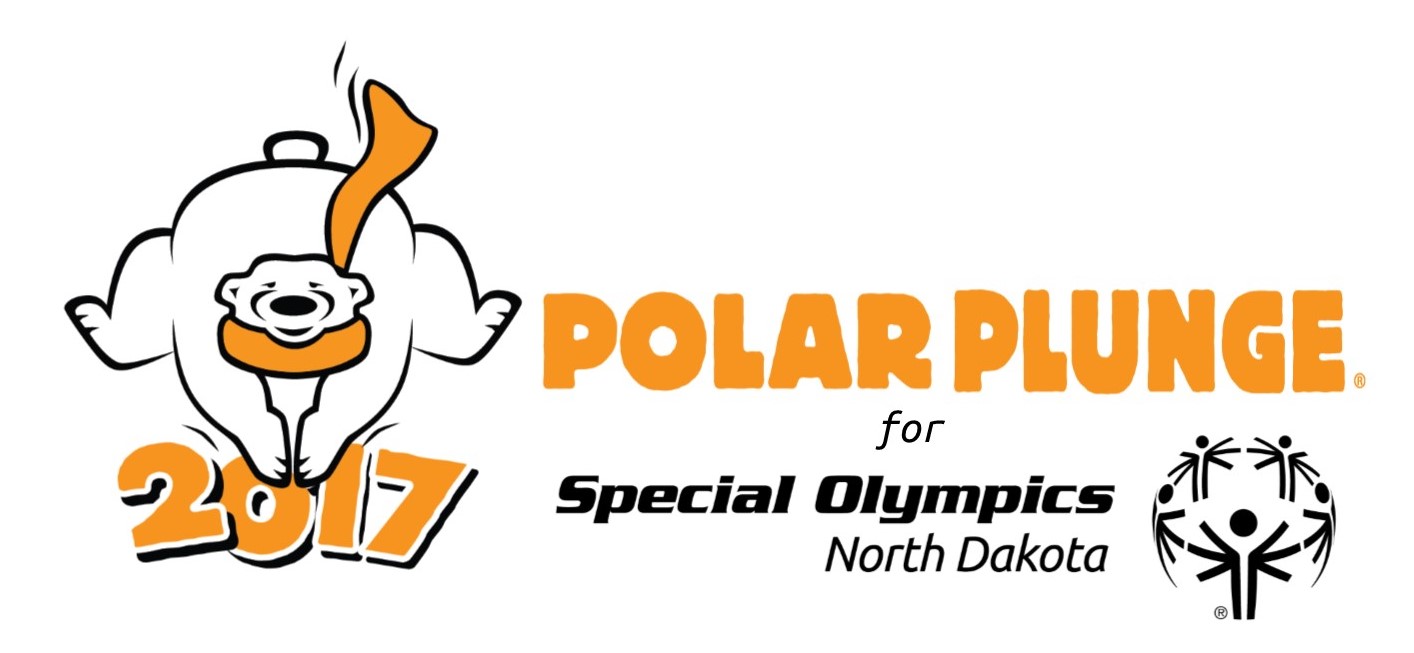 Freezin' for a Reason!  
The Polar Plunge is an annual fundraiser organized by North Dakota Law Enforcement as part of the year-round Law Enforcement Torch Run to raise awareness and fund to benefit Special Olympics North Dakota (SOND).  Polar Plunges offer a unique opportunity for individuals, organizations, and businesses to support Special Olympics North Dakota athletes by raising money and taking the plunge into frigid North Dakota waters.  
Plungers raise a minimum of $75 for the opportunity to take the plunge.  Have FUN! - form a team, create a fun name and crazy costumes with friends, co-workers, or classmates.  No matter what, the Polar Plunge is all about Fun!   
Register Today for your Polar Plunge! 
Click here to register online for the Polar Plunge(s) of your choice!
Click the Start Fundraising button and choose the Polar Plunge location of your choice.
Click the Register button, and go through the registration prompts. 
Sign up your team and create your individual fundraising page. 
Begin soliciting pledges online and offline to reach your goal! 
Pre-register a minimum of two weeks before the event to guarantee plunge incentives. 
To register offline, click the "Plunger Tools" link below to view the Plunge Brochure and complete the Plunge registration form.  
Offline Plunge registration can be sent to:
Special Olympics North Dakota
2616 S 26th St.
Grand Forks, ND 58201 
Plunger Tools 
Click here to access the 2017 Plunger Tools including the Polar Plunge Brochure, Poster, Waiver, and more.
Polar Plunge FAQ's
Polar Plunge Frequently Asked Questions
Corporate/Business Sponsors
Interested in sponsoring the Polar Plunge?  View our Polar Plunge Sponsor Levels & Benefits 
Social Media
Join our event, invite friends and share your experience! 
Contact Us
For more information, please contact: 
Jena Pierce
Director of Development
development@specialolympicsnd.org 
701-746-0331