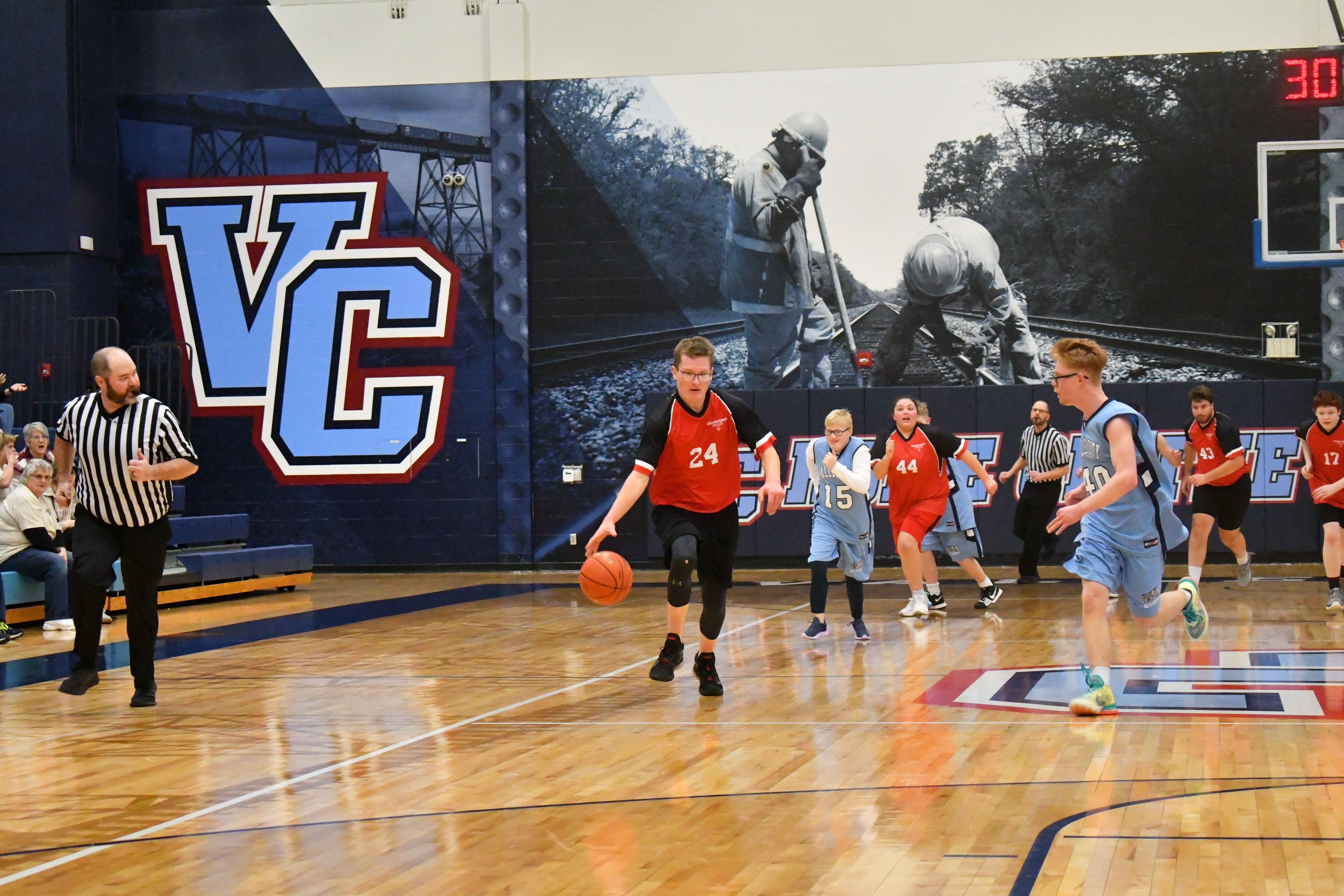 "Nothing About Us, Without Us."

The Special Olympics Unified Champions Schools program is aimed at promoting social inclusion through intentionally planned and implemented activities pre-K through university. With sports as the foundation, the three-component model offers a unique combination of effective activities that equip young people with the tools and training necessary to create classroom and school climates of acceptance. These are school climates where ALL students feel welcome and are routinely included in, and feel part of, all activities and events.
 
---
How to get your school involved…

Unified Sports®
Unified Sports® combines an approximately equal number of people with intellectual disabilities and people without intellectual disabilities for training and competition. Examples include Unified Field Days, Unified PE or fitness, and Unified intramurals. These activities occur throughout the school year with the support of an adult coach and may include opportunities for competition.

Inclusive Youth Leadership
Students with and without intellectual disabilities working together to lead and plan advocacy, awareness, and inclusive activities throughout the school year. Examples include Unified Clubs, leadership classes. inclusive Student Councils, National Honor Society, or similar types of inclusive student groups. The clubs are supported by an adult liaison and offer leadership opportunities or training for students with and without intellectual disabilities.

Whole School Engagement
Awareness and education activities that promote inclusion and reach the majority of the school population. All students have opportunities to participate through team or school-wide activities and students with and without intellectual disabilities are involved with planning and leading awareness events with the support of an adult. Examples include the Spread the Word campaign, pep rallies, or Fans in the Stands.
---
Interested in Becoming a Unified Champion School?
For more information please contact the Director of Unified Champion Schools at schoolyouth@specialolympicsnd.org.