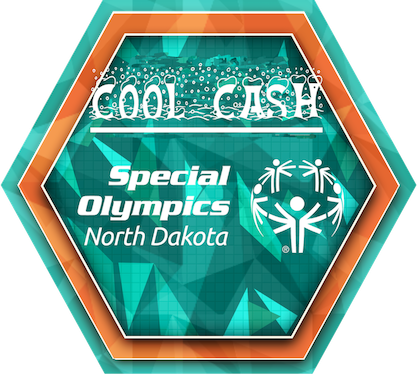 The Cool Cash raffle is a "Calendar Raffle". The raffle runs at the end of every calendar year. During that time, $200 will be given away every weekday (Monday-Friday), and $500 will be given away on weekend days (Saturday-Sunday).  Raffle winners will be listed on our website daily, except over weekends, when they will be added the following Monday.
The 2017 raffle will run from Friday, November 24th - Saturday, December 16th. Winners will be drawn at 10:00 am each day, with the results posted on this page shortly after. Tickets are $10 and may be purchased by calling Special Olympics North Dakota at (701) 746-0331.
Be advised: Ticket may win more than once! Need not be present to win. Purchase of Ticket is not a charitable contribution to Dickinson Charities, 67 21st St. E, Dickinson, ND.