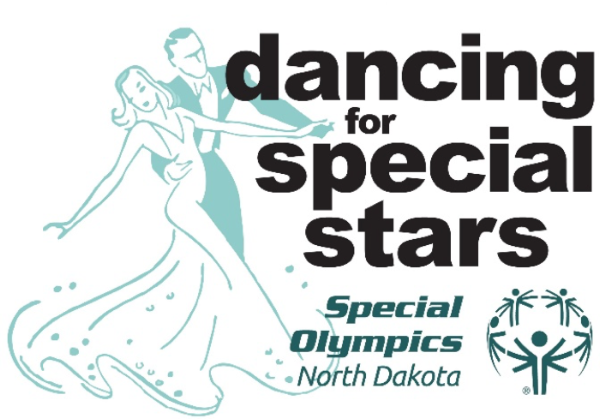 "Dancing for Special Stars" is a dance contest patterned after the hit television program "Dancing with the Stars." This event is a fundraiser for Special Olympics North Dakota (SOND) held in Grand Forks in April and Minot in October and will feature area celebrities paired with local dance instructors.  Each couple performs a dance of their choice. The dance team with most votes (from donations, audience votes from tickets received with admission ticket-30 points, judges' scores) wins the competition.  Audience members can also buy additional points at the event for $1 per point to go to their favorite dance couple(s).
---
This event was held on April 11th at the Empire Arts Center in Grand Forks. - Ten couples competed for the coveted mirror ball trophy.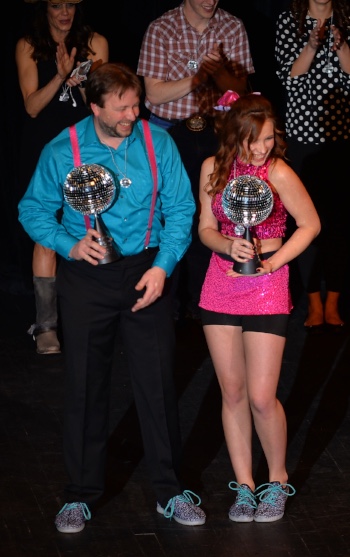 Celebrity dancers and their dance instructor partners included:
Anubha Bansal & Armando Mendoza
Nick Flom & Nicque Robinson-Dela Cruz
Rob Ford & Hailey Jutz
Chris Greenberg & Alicia Bullinger
Senta Grzadzielewski & Dylan Smith
Sonia Kraft & Robert Simon
Mitch Price & Klaudia Price
Sonia Roberton & Andy Sullivan
Scott Schultz & Sami Larson
Tony Telken & Deb Fontain
The winners of the 8th Annual Dancing for Special Stars were:
1st Place - Mitch Price & Klaudia Price
2nd Place - Anubha Bansal & Armando Mendoza
Congratulations to the winners and a huge thank you to everyone who helped to make this a successful event!
To see photos from this event, click here to view the Flickr album.
---
This event was sponsored in part by: Red River Endodontics, AE2S, Bremer Bank, Choice Financial Group, Dahlstrom Motors, Edgewood Management Group, ICON Architectural Group, Lunseth Plumbing and Heating Company, McFarlane Inc., Quotable Kids Speech & Language Clinic, The Lighting Gallery, Inc., True North Equipment, and Zimney Foster P.C., AgCountry Farm Credit Services, Alerus Financial, BeMobile Verizon, Bob & Kathy Mau, Brady, Martz & Associates PC, Britton Transport, Camrud Maddock Olson & Larson Ltd, Coldwell Banker's Forks Real Estate-Paula Monette, Construction Engineers, Cook and Swenson Endodontics, DeAnna Carlson Zink & Wayne Zink, Evelyn Mau, Greenberg Realty, Ground Round, HARI OM, LLC, Knights of Columbus Holy Family Council 7126, Lithia Chrysler Jeep Dodge Ram, Lithia Ford Lincoln, Lithia Toyota, Mark & Linda Hildahl, Mowbray and Son Inc., Opp Construction, Plains Chiropractic & Acupuncture PC, Priority Title, Simplot, United Valley Bank, Vaaler Insurance Inc., Valley Oral and Facial Surgery, and Wintrust Mortgage.